Wuhan Coronavirus COVID-19 PSA Update
Above is our updated Wuhan Coronavirus COVID-19 PSA. Please share it to remind everyone to clean their smartphone and mobile devices to help slow the spread of the Wuhan Coronavirus COVID-19 as the US begins reopening the economy and people return to work.
Wuhan Coronavirus COVID-19 Content
---
Mobile Device Cleaning Tips for Wuhan Coronavirus – COVID-19
While everyone knows by now to wash your hands to slow the spread of the Wuhan coronavirus COVID-19, many may not realize they should also be cleaning their smartphones and mobile devices. Most people touch their smartphones countless times a day. This can easily spread germs including the Wuhan coronavirus COVID-19. If you wash your hands and then touch a contaminated phone, your hands will be recontaminated. So don't forget to clean your smartphone when you wash your hands.
Unplug all cables and turn off your iPhone.
Use a soft, slightly damp, lint-free cloth—for example, a lens cloth.
If material is still present, use a soft, lint-free cloth with warm soapy water.
Avoid getting moisture in openings.
Don't use cleaning products or compressed air.
Using 70 percent isopropyl alcohol wipes or Clorox Disinfecting Wipes, you may gently wipe the exterior surfaces of your iPhone. Don't use bleach. Avoid getting moisture in any openings, and don't submerge your iPhone in any cleaning agents.
Various other screen cleaning disinfectant products are available on Amazon.com.
For other devices please check with your device manufacturer before using any disinfectants on the product.
---
Expert Advice on Cleaning your Smartphone to Slow the Spread of Wuhan Coronavirus – COVID-19
From the DailyMail.co.uk:
Professor Nigel McMillan, from Griffith University, specialises in infectious diseases and the risk of transmission, as well as how the coronavirus compares to other diseases.

He told FEMAIL that while the virus can live on myriad surfaces, you need to be especially careful with your smartphone – which, on average, we touch 2,617 times daily.

Studies have found that coronavirus can survive on the kinds of smooth glass and plastic found in smartphones for up to nine days depending on the conditions.
Various screen cleaning disinfectant products are available on Amazon.com.
Apple also has a COVID-19 Screening Tool along with additional information.
---
From DigitalTrends
UV light is nature's disinfectant, but can it kill coronavirus?

With man-made sanitizers in limited supply, many are turning to nature's disinfectant: ultraviolet light. UV irradiation has long been used to sterilize objects and rooms, so it makes sense to wonder: Can UV light kill coronavirus?
There are some portable UV Light cleaners to clean your cell phone on Amazon.com.
Please check with your device manufacturer before using any UV cleaners on the product
---
Wuhan Coronavirus COVID-19 Infections Would Plummet If 80% Of Americans Just Wore Masks According To Study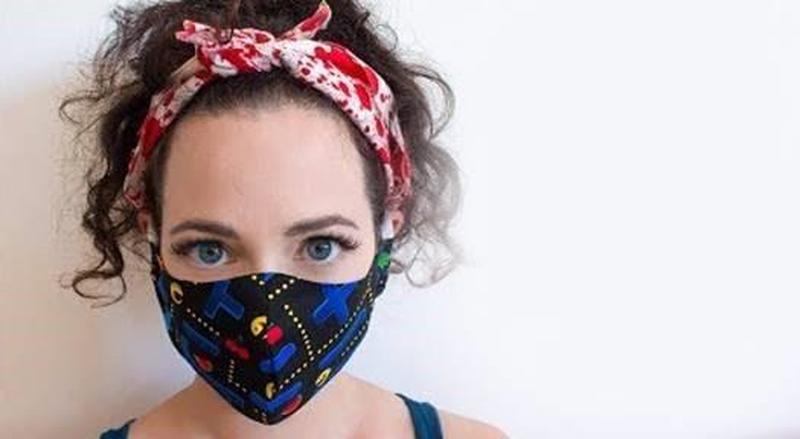 From ZeroHedge.com
In addition to washing your hands and disinfecting often touched surfaces including your smartphone, you can also fight COVID-19 by simply wearing a face mask when in public. A recent study showed that if 80% of Americans simply wore masks COVID-19 infections would plummet. Countries like Japan that have far lower infection/death rates than the US also have another big difference than the US. They all wear masks in public.
So what is Japan doing differently?

"One reason is that nearly everyone there is wearing a mask," said UC Berkeley computer scientist De Kai, the chief architect of an in-depth joint study with Hong Kong University.

Kai's study suggests that every one of us should be wearing a mask – be it homemade, surgical, scarf or bandana, like the Japanese are doing along with other (mostly East Asian) countries.
Various face masks are available on Amazon.
---
It may be worth wearing eye protection as well.
From DailyMail
The coronavirus – scientifically called SARS-CoV-2 – latches onto ACE-2 receptors, known as the 'gateway' into cells inside body.

These receptors are found in the respiratory tract and the lungs, which is where the virus first infiltrates cells, as well as other organs.

A team led by Johns Hopkins University School of Medicine have now found the eyes produce ACE-2, making them a target for the virus.
Eye protection is available on Amazon.
---
Additional Wuhan Coronavirus COVID-19 Information
---
Is Your Website Driving Sufficient Results During COVID Shutdowns?
With many businesses shut down, running at limited capacity or remotely, your website is the face of your company. Is your website performance driving sufficient results to help you weather the COVID-19 pandemic? Would you like to update, improve or redesign your website to capitalize on increased online interactions with your customers?
DreamLight is open and working remotely throughout the Coronavirus shut-downs. So let us know if you need remote Website design/development/management/hosting or Digital Media design/illustration/animation.
Help support a local USA small business with all work done in the great USA!
---
---